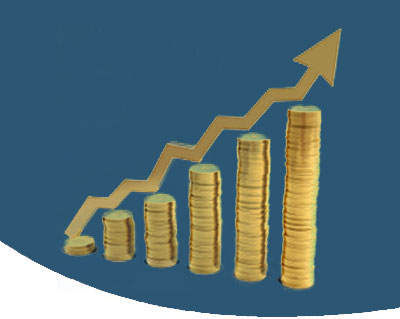 07/06/2021 by Damien Grouse 0 Comments
Savings and Investments - Financial Planning
At its core, financial planning consists of main concepts that include budgeting, cutting expenses, paying off any debt, and saving for retirement. Having a grasp on these points and how they will impact you, is essential to your individual financial planning.
This is why we have created this guide for you to gain a better understanding of each concept, and how you can use them to make a solid financial foundation for yourself.
Create a Budget
The first thing you should do for your personal finance is to create a budget. Most simply, your budget will at least list your incoming and outgoing money each month. However, creating a more detailed report will allow you to make smarter decisions when it comes to how to spend your money daily. The reason to create a budget is so that you have a visual picture of how much money you have and helps you to identify your spending areas, as well as where you can save money.
There are many different ways to create a budget. The easiest way is on paper, writing it down yourself, however, you can also use spreadsheets meant for budgeting, budgeting software, or even budgeting apps that are available.
Cut Expenses
Once you've created a budget, you will be able to track all your spending better and areas where you will be able to cut expenses. An example of expenses that you could cut from your budget would be subscription services you no longer use. If you are looking to make bigger changes, then you could think about cutting an entire category of spending like any budget you have for dining out.
Cutting expenses is important because it will free up more money in your budget meaning you will be less likely to use credit cards. As well, this is money that you can now put towards any loans you may have to pay back or to saving for retirement. 
Pay off Your Debt
Unfortunately, getting out of debt can take time and it's a stress that is very unwelcome in almost everyone's lives. The best advice is to always try to pay more than just the minimum amount that is due each month. If you have a credit card or loan you are paying back and are just paying the minimum amount each month, this means you are not paying off any of the principal amount, only the interest.
When you create a budget and cut expenses, you will be able to find money that is being wasted on something unimportant, that you could be using the pay off your debt.
Save for Your Retirement
You may think you are too young to start saving for your retirement but this is simply untrue. The sooner you start with retirement planning, the more money you will have to enjoy your actual retirement years.
The best option would be to invest in a Personal Retirement Savings Account (PRSA). This is a long-term personal pension plan that is designed to let you save for your retirement in a flexible way, and are especially helpful for those who work in companies that don't offer a pension scheme.
At Nestegg Wealth Brokers, we can help you set up your personal pension, and answer any questions you may have.
Individual Financial Planning
Now that you know the core concepts when it comes to individual financial planning, you can start your journey to saving money, paying off debt, and retirement planning.
Although you don't need to be a financial planning expert to understand all of this, having one by your side is always a great decision. The team of professionals here at Nestegg Wealth Brokers are here to help you with all of your individual financial planning needs. Please contact us today to get started.
Feed